With more power with the Channel Networks and Employees, Corporate Events in India are on the rise. An opportunity to meet, interact and network in an informal setting
Namrata | Luxxury MICE Travel | 31 May 2018
Corporate Events for stronger bonding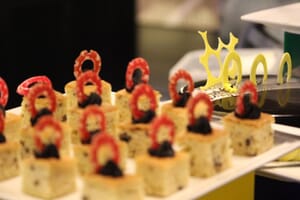 The Indian Corporate Events have seen an unprecedented, meteoric rise in the recent past. Connections built at an informal corporate evening amidst lighter and more casual backdrop, are more likely to create a long-lasting magic, for business growth. Though Corporate Incentive Travel Programs are the best bet, but relatively smaller, more frequent, more personalized, immensely captive MICE meetings have helped corporates develop and build stronger business bonds.
Do not always misconstrue or misinterpret any Corporate Event just as Product Launch or a Channel Meet or a Marketing/Sales Summit or Training/Leadership Program, sometimes Corporates let teams just let loose their hair and chill. It's good to take it easy sometimes and simply relax.
Top 10 Benefits of organizing Corporate Events
An opportunity to meet and network with Senior Leadership
Fosters interpersonal relationships
Stakeholders get more comfortable, feel more respected and become a part of the family
Breaks the Ice, Builds bridges, Builds Bonds and Builds Trust
Increases Employee Morale, Improves motivation, Communication gets better
Help teams unwind and recharge, to get more productive
Creates lasting memories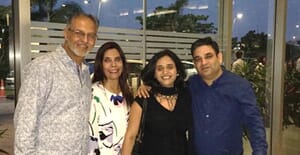 At a recent Corporate Event planned, designed and created for an Indian corporate for 30 high performing team members at Holiday Inn Aerocity New Delhi, the brief included a high degree of one-on-one talks between the members, to share success stories and challenges, with no formal business agenda on the table.
From 7 in the evening till about midnight and with several rounds of cocktails, the members shared a good time between themselves and developed a stronger bond, with a personal touch as well. Rather than success stories (which everyone knew), challenges and strategies that helped the teams emerge winners were discussed.
Post the event, the management shared the result of the event and it was: "Respect earned" by those who had faced strong head winds, yet delivered business results. The challenges shared by each, would make the others more aware of any weaknesses, and therefore better prepared for future.