Namrata | LUXXURY MICE TRAVEL | 26 January 2019
Top-end Luxury Brands Showcase Experiential and Curated offerings at the AIME Feb 18-20 in Melbourne. AIME – Asia Pacific Incentives and Meetings Event – raises-the-bar with 2019 edition bringing a series of premium world-class luxury travel brands as exhibitors.
The brands will showcase some of the unique product innovations, magical locations, bespoke and personalized experiences & engagements. The hosted buyers from all over Asia Pacific, India looking for handcrafted unique experiences are sure to have their plates full, with an impressive line-up of brands exhibiting at AIME.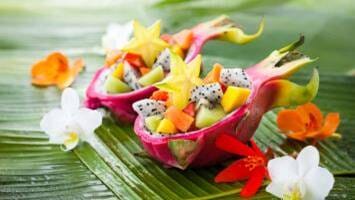 Experiences woven around intimate unique destinations, picturesque landscapes, with beaches in the backdrop, breath-taking marine and aerial experiences,
close-knit local community flavours, offering exotic food and wines, adventure and fun with snorkeling; and more, visitors can be sure to be treated with ultimate in luxury.
The premium line-up includes brands like One & Only Resorts – winner of the Travel & Leisure 2018 World's Best Award; Daydream Island Resort, located in the heart of the Whitsundays and scheduled to reopen in April 2019; and the Belmond – the epitome of travelling in style. Other luxury travel exhibitors include the Galaxy Macau; The Ritz Carlton Hawaii; and Maverick Helicopters and the likes.
"We're extremely excited to be welcoming some of the finest high end services in the industry. Our 2019 edition will be a true representation of the growth of luxury travel, as well as the perfect platform to showcase innovative products. From intimate resorts to wilderness wonders – there's a an experience waiting to be discovered that can truly elevate your next event,".

Matt Pearce, Director, Talk2 Media & Events
AIME 2019 will be held at the Melbourne Convention and Exhibition Centre. Organised by the Melbourne Convention Bureau, AIME is the first event to kick off the 2019 MICE calendar.
Visit AIME 2019. Free Registration now open: https://aime.eventsair.com/aime-2019/visitor/Site/Register