Non-Cash rewards and Corporate Incentive Travel programs have resulted in positive changes in areas of Employee Engagement, Motivation and Morale; and several global research studies have confirmed the fact
Shekhaar | Luxxury MICE Travel | 29 July 2018
Non-Cash rewards Impactful
Non-cash rewards have a direct relation with a positive impact on employees leading to higher productivity, than cash rewards. Cash rewards vanish immediately, but non-cash rewards create lasting memories and deliver unique experiences. Depending upon the maturity of the markets, non-cash rewards or cash rewards are being delivered, the change and results are largely visible and impactful.
But there are markets, say India, cash rewards worked extremely well till some years ago, but now the employees and team (because of the demographics) choose experiences over cash. Thereby pushing the Human Resource teams against the wall to curate non-cash rewards options.
Corporate Incentive Travel: The Smart Business Proposition
Research has shown that Corporate Incentive Travel programs and all other forms of non-cash rewards (a) increase individual performance by 22% and team performance by 44%
(b) Every rupee spent on Corporate Incentive Travel brings in 12.5x increase in revenues and 3.8x in profits
(c) Non-cash rewards work 3x more effective than Cash rewards
(Source: SITE and theirg.org)
Rewards – Changing landscape
The landscape for designing a Reward and Recognition Program are getting more challenging. The objectives for delivering a Rewards program are changing, making the process more complex. But owing to the fact that there is a positive direct correlation between engaged employees and the balance sheet results along with a healthy stock price movement, non-cash rewards program are a must on the annual calendars of the organisations.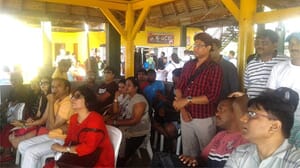 The intervals between two non-cash incentives or corporate travel incentive programs were rather larger till a few years ago, but now the cycles have become frequent. The audience has now been segmented (depending upon individual performances and profile) to accommodate a larger number.
The newer generation of employees carve for out-of-the-box experiences rather than just bland basic incentive travel. A new set of expectations and behaviours has surfaced. And the travel ecosystem has witnessed an unprecedented shift in the way the Corporate Incentive Travel programs are being curated. More Creative, More Experiential, More Memorable. The choice of destinations as well is getting more boutique, with local flavours and fabric choices when it comes to food, culture, fashion, ethnicity and more. Travel companies are being faced with a new set of opportunities to innovate and redesign products and service offerings. Travel partners and brands have to respond and adopt to the changing scenarios and cultural shifts to stay ahead in business.
Going green and responsibility towards the environment ranks extremely high for the youth. Sharing is the new mantra. Walking, Cycling, Public transport and alternate accommodation is now very much a part of the mainstream and accepted with ease. Simplicity is the real in-thing.
Sourcing a perfect vendor for planning and managing your outbound or domestic corporate incentive travel program is a major challenge (especially in a growing market like India). Every tour and travel operator (large/small) is a specialised group travel operator. Without an understanding of what responsibility it means to shoulder an objective-driven non-cash reward program, the vendor pitches and thereafter under-cuts to wins a client.
Choosing a right partner, Luxxury MICE, offers a basket of travel incentive programs to boost employee engagement, thereby making a direct healthy impact on the top-line and bottom-line of the corporate financial results.
Visit SITE
IRF Foundation